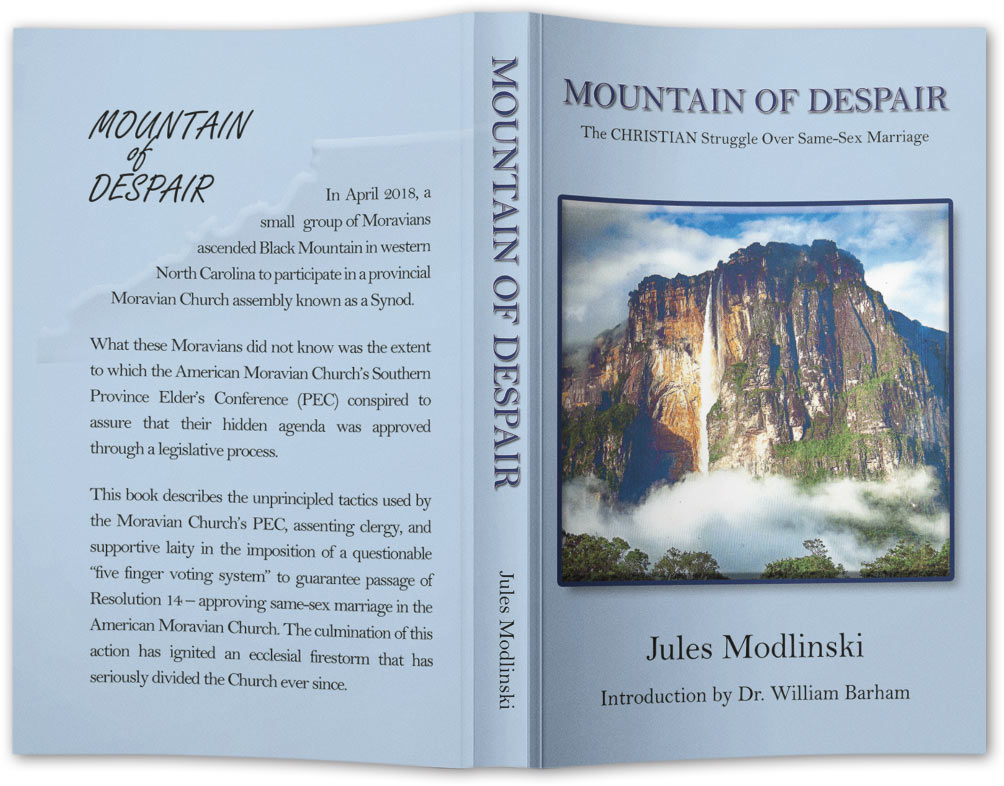 Mountain of Despair  
In this book you will find past, present and prophesy of how our Moravian Church is under assault. You know the source of this assault because as Christians we fight this power every day. Moravians, while aware of this evil in their lives, have not fully discerned that the Church is infiltrated by the same darkness that is trying constantly to enter our individual hearts.
This book is offered to you for FREE!
You may order your FREE book by filling out the form below.